ABC of the Alekhine - Andrew Martin - 2nd Edition
Alekhine's Defence is an excellent opening to play if one wants to go for the win.
Over 5.5 hours of instruction from legendary British Author
International Master Andrew Martin
Product Description
Alekhine's Defense is an excellent opening to play if one wants to go for the win. Black invariably gets a tough and resilient position with ample opportunity for counterchances. With 1...Nf6 he immediately throws down the gauntlet to the pawn on e4 and tries to take the initiative from the very first moves. This is a particularly effective game-plan at club level, where knowledge of exact theory is sketchy and where a passive response to immediate aggression is commonplace. In the ABC of the Alekhine we take a look at how the opening stands in 2007. IM Andrew Martin provides sound, active recommendations for Black, which can be used at all levels of play and demonstrates that the Alekhine is actually in pretty good shape. To underestimate Alekhine's Defence would be a big mistake indeed!
Video running time: 5 h 40 min
Martin is a professional chess teacher and coach in England (currently teaching at eight schools) and is the chief coach of the English national Junior squad (ages 8-18). He was coach to four World Youth Champions and a host of English national junior champions - clearly Martin understands how to communicate chess knowledge to his students with great success and outstanding results!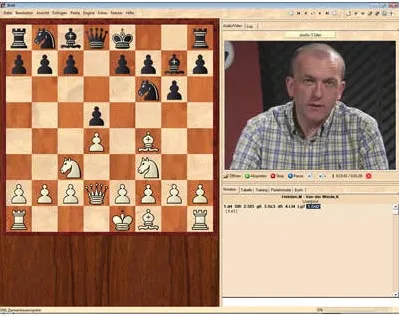 System requirements:
Pentium-Processor at 300 Mhz or higher, 64 MB RAM, Windows XP, Windows Vista, DVD drive, mouse, soundcard.
More Information

| | |
| --- | --- |
| Hardware Requirements | Windows |
| Runtime | 7 Hours 30 Minutes |
| System Requirements | Pentium III 1 GHz, 2 GB RAM, Windows (Supports XP (Service pack 3), Windows 7, Windows 8, Windows 10), DirectX9, 256 MB graphics card, DVD-ROM drive, Windows Media Player 9 and Internet access for program activation. |
| No. of Computer Installs | Up to 3 Computers |
| Windows 10 Compatible | Yes |